2019 Porsche Cayenne Safety Features Review
The 2019 Porsche Cayenne is known as one of the top luxury, performance SUVs on the market. However, what may surprise you is that the 2019 Porsche Cayenne is also one of the safest. If you are looking for a performance SUV that will ignite your soul and keep you and your passengers safe, then look no further than the 2019 Porsche Cayenne.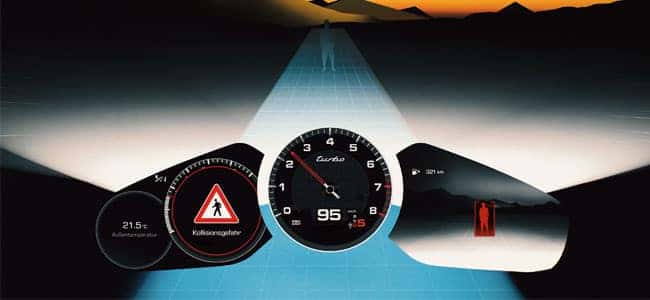 So what safety features does the 2019 Porsche Cayenne have to offer? Let's start with the advanced airbag system. For the 2019 model year, the Cayenne comes standard with first and second-row curtain airbags. There are also front mounted and seat mounted driver and passenger airbags. Finally, there are knee bags standard for both driver and passengers. Other standard safety features include an occupancy sensor. This will prevent an airbag from deploying if there is no passenger in a given seat. To provide the most advanced visibility, daytime running lights, LED brake lights, and a headlight washer is also standard. In fact, Porsche has even developed a system called Night Vision Assist, which uses a thermal imaging camera to help drivers safely navigate dark roads.
Another exciting safety feature available on the Porsche Cayenne is InnoDrive, which assists drivers who are traveling on unfamiliar roads by using GPS-based navigation, topography, road sign and speed limit information. In case of emergency, the Cayenne comes standard with the Porsche In-Vehicle Assistance Service. With the In-Vehicle Assistance service, you can have access to roadside assistance 24 hours a day, 365 days a year. Roadside assistance services include battery jump start, flat tire service, emergency fuel delivery, lockout service, replacement keys and more. Finally, the 2019 Porsche Cayenne comes standard with a number of other advanced safety features such as a rearview camera monitor, tire pressure monitoring system and parking assist. You are invited to test drive the 2019 Porsche Cayenne at Porsche of Farmington Hills. Our pro sales team will be looking forward to showing you all the advanced safety features of the 2019 Cayenne as well as its legendary luxury and performance features. Don't delay. The popular Cayenne is moving fast.